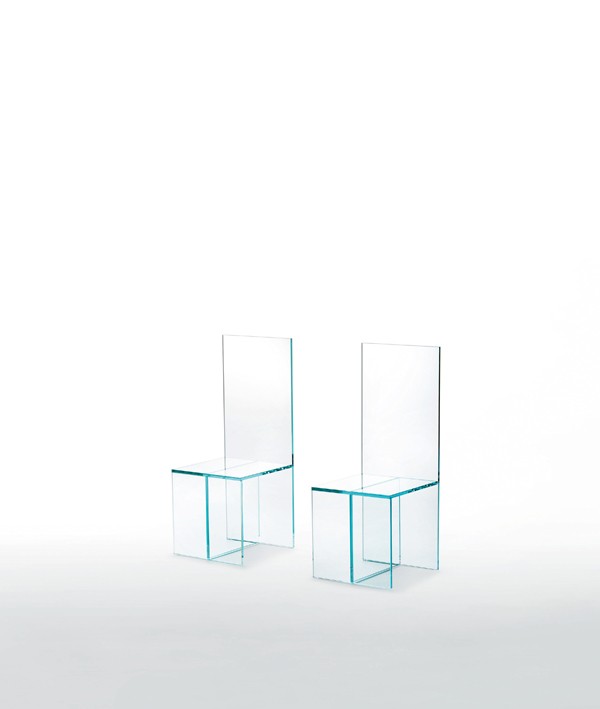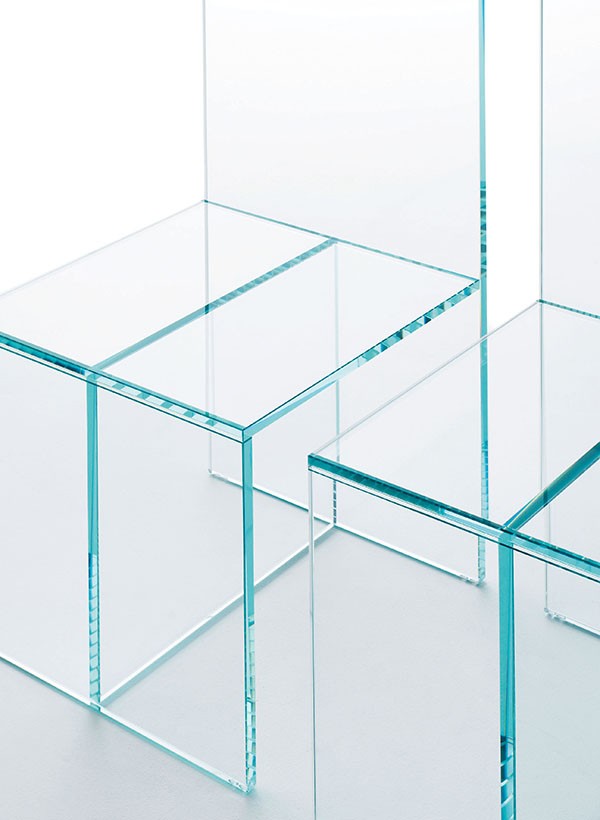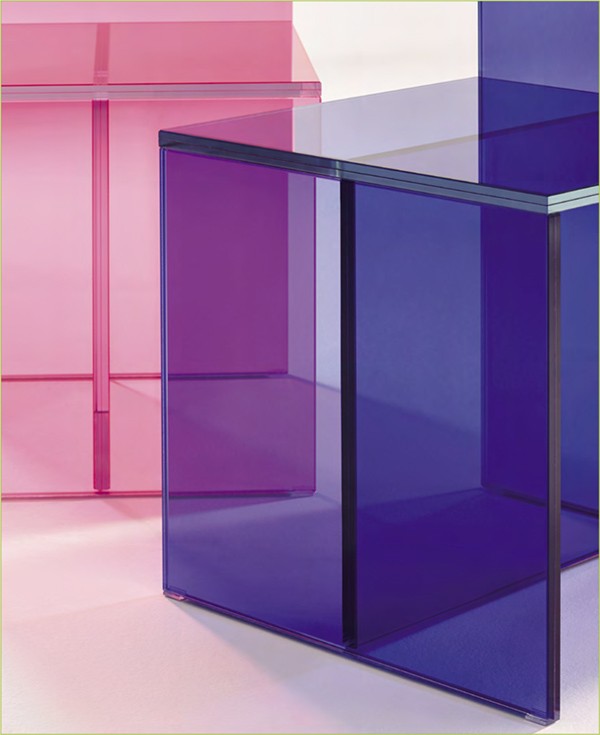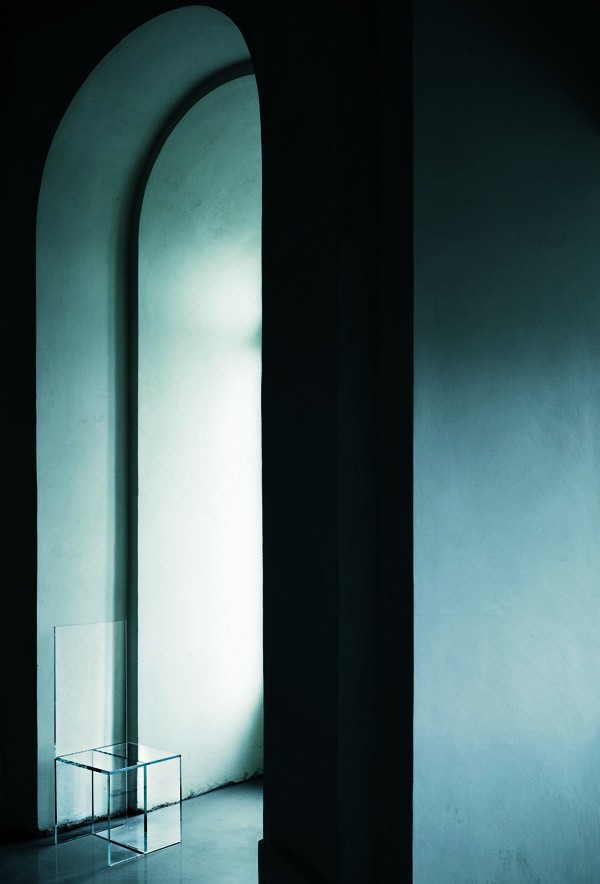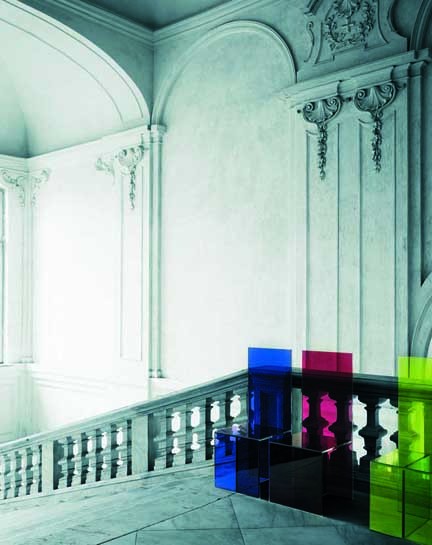 merci bob, glas italia 2009 ©elena cutolo
Sedia realizzata interamente in cristallo incollato, disponibile nelle finiture trasparente extralight e "cristalli trasparenti colorati". La versione trasparente extralight è in cristallo 15 mm. temperato, mentre quella trasparente colorata è in cristallo stratificato 8+8 mm.
cm (42 x 44x h 104)
Nel 2010 Robert Wilson cura l'allestimento della mostra "Perchance to dream" organizzata dal Cosmit di New York. Una mostra che trasforma mezzo secolo di oggetti icona del design in oggetti del desiderio con la collaborazione del ballerino Roberto Bolle. Tra gli oggetti del design italiano da lui selezionati: "Merci Bob".
Forse, Bob Wilson non sa, che questa sedia l'ho dedicata proprio a lui ed alla sua meravigliosa collezione di sedie.
__________________________________________________
Chair entirely realized in glued glass, available in the finishes transparent extralight and "transparent coloured glasses". The transparent extralight version is in tempered 15 mm. thick glass, whilst the transparent coloured version is in laminated 8+8 mm. thick glass.
16.54" x 17.32" x 40.94"
in 2010 Robert Wilson cures "Perchance to dream" an exhibition that transforms a half century of iconic objects of design into objects of desire through a collaboration with the dancer Roberto Bolle. Among the objects of Italian design selected by him: "Merci Bob". Perhaps Bob Wilson does not know, that I dedicated this chair to him and to his marvelous collection of chairs.
©elena cutolo architetto